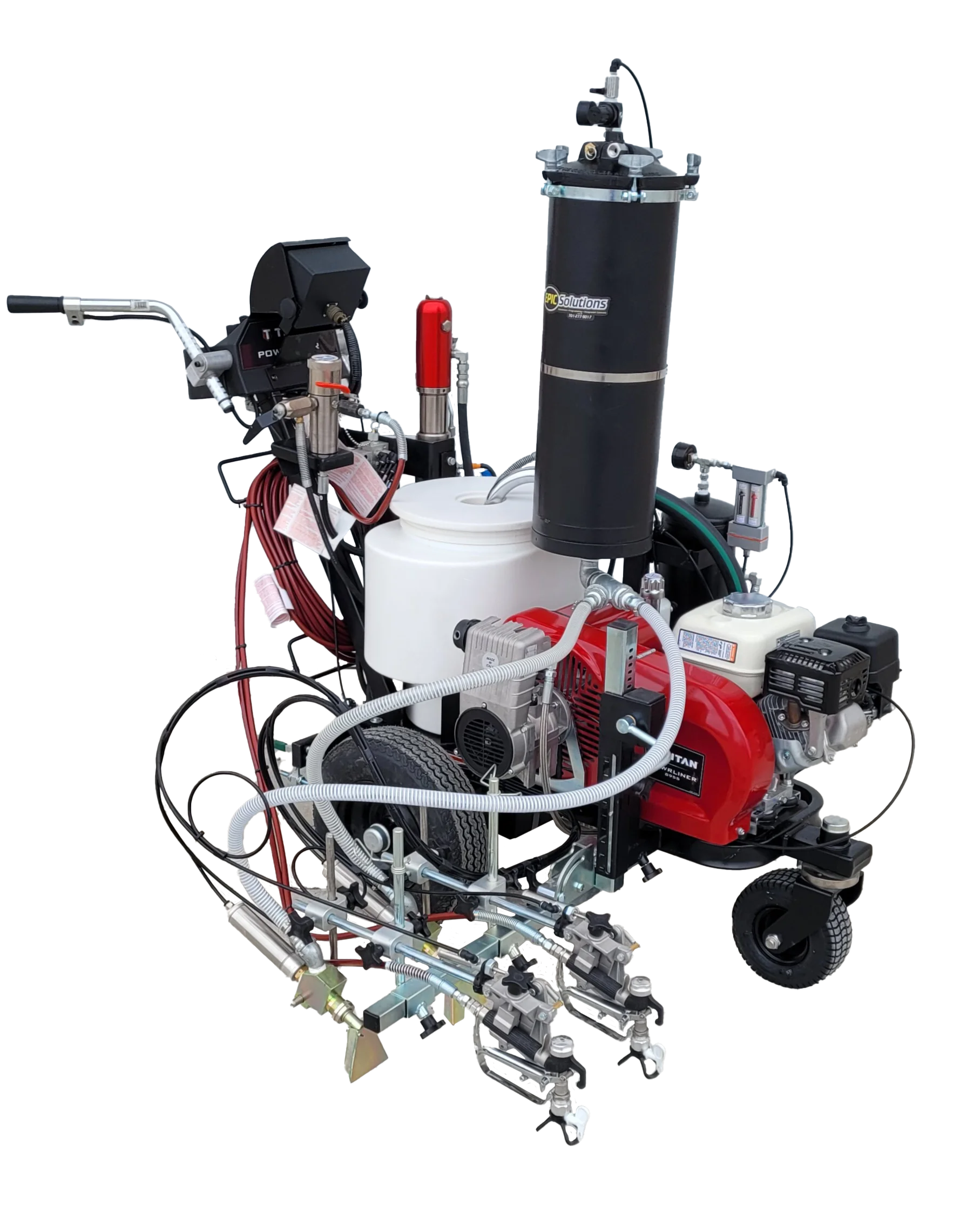 1 or 2-Gun Pressurized Bead System & Data Center
Epic Solutions offers both the PL6955 & PL8955 in a custom-built format. Both options are available with a 1-gun (or 2-gun) pressurized bead gun system, pneumatic gun actuation & our industry-leading data center, and skip timing system.
Features:
Pressurized Bead System – Epic Solutions has teamed up with contractors to design the perfect pressurized bead system. Easily service in the field, low maintenance design with fewer moving parts than the competition. Adjust bead width in seconds with precision control and flow.
Data Center – The Data Center includes a color LCD screen, gallon counter, mph, psi, distance, flow, instant & average mils.
Epic Timing System – Easily program your cycle/skip patterns with our patented Skip Timing System.
Titan Features – Industry-leading Speeflo Hydraulic Pump, Smart Arm, 65° Frame Stem (Tilt-Back Design), Infinite Adjustable Handlebars, S-3 Spray Gun(s) & Cup Holder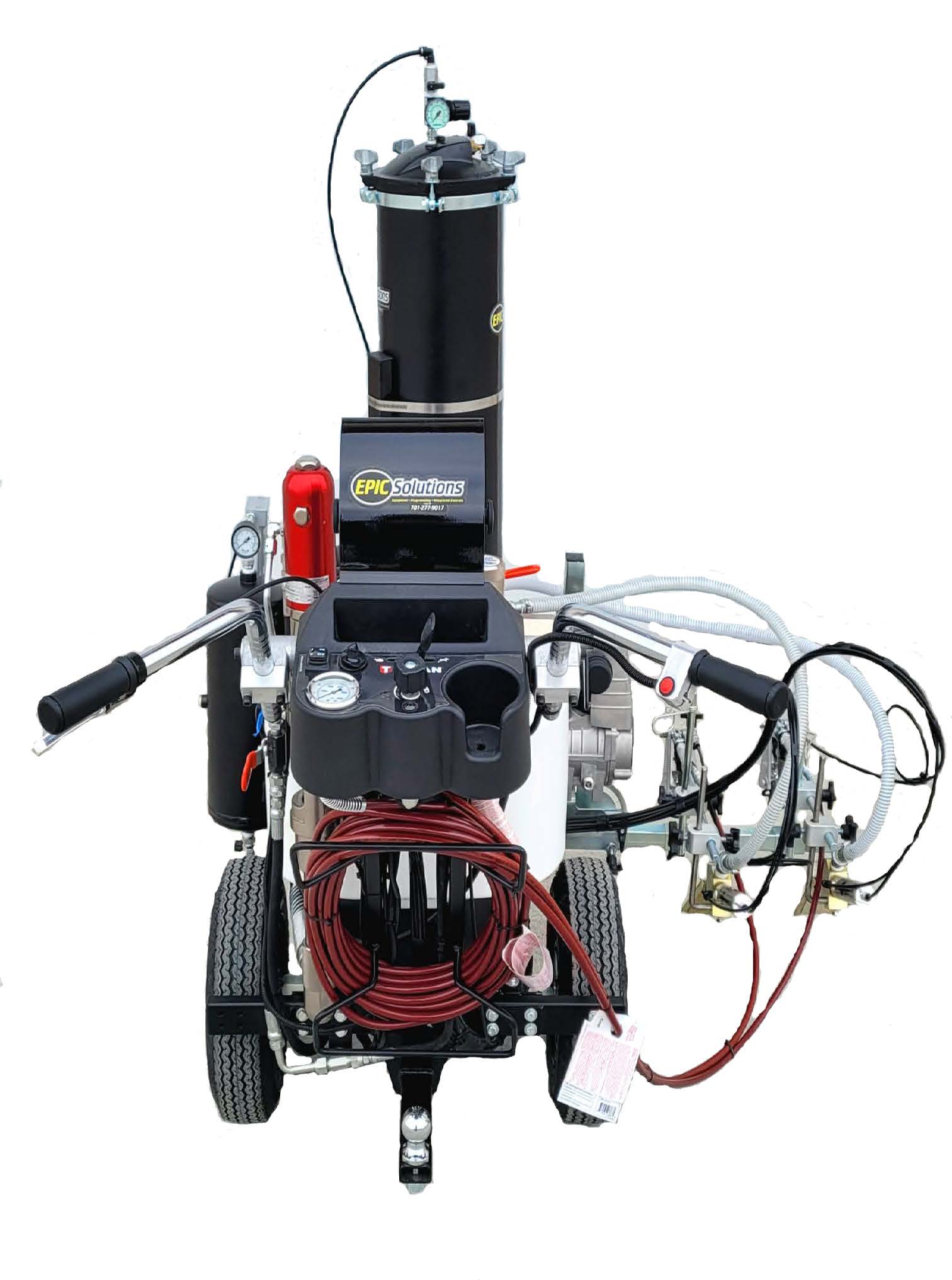 Specifications:
PL6955PB
2.10 GPM
Honda GX160 w/electric start and low oil alert
Pressurized Bead System w/on-board compressor (1 or 2-gun)

Includes three bead gun inserts (5/32", 1/4" & 11/32")

Epic Data Center / Timing System
55 cycles per gallon (3" piston stroke)
PL8955PB
2.50 GPM
Honda GX200 w/electric start and low oil alert
Pressurized Bead System w/on-board compressor (1 or 2-gun)

Includes three bead gun inserts: (5/32", 1/4" & 11/32")

Epic Data Center / Timing System
40 cycles per gallon (4" piston stroke)