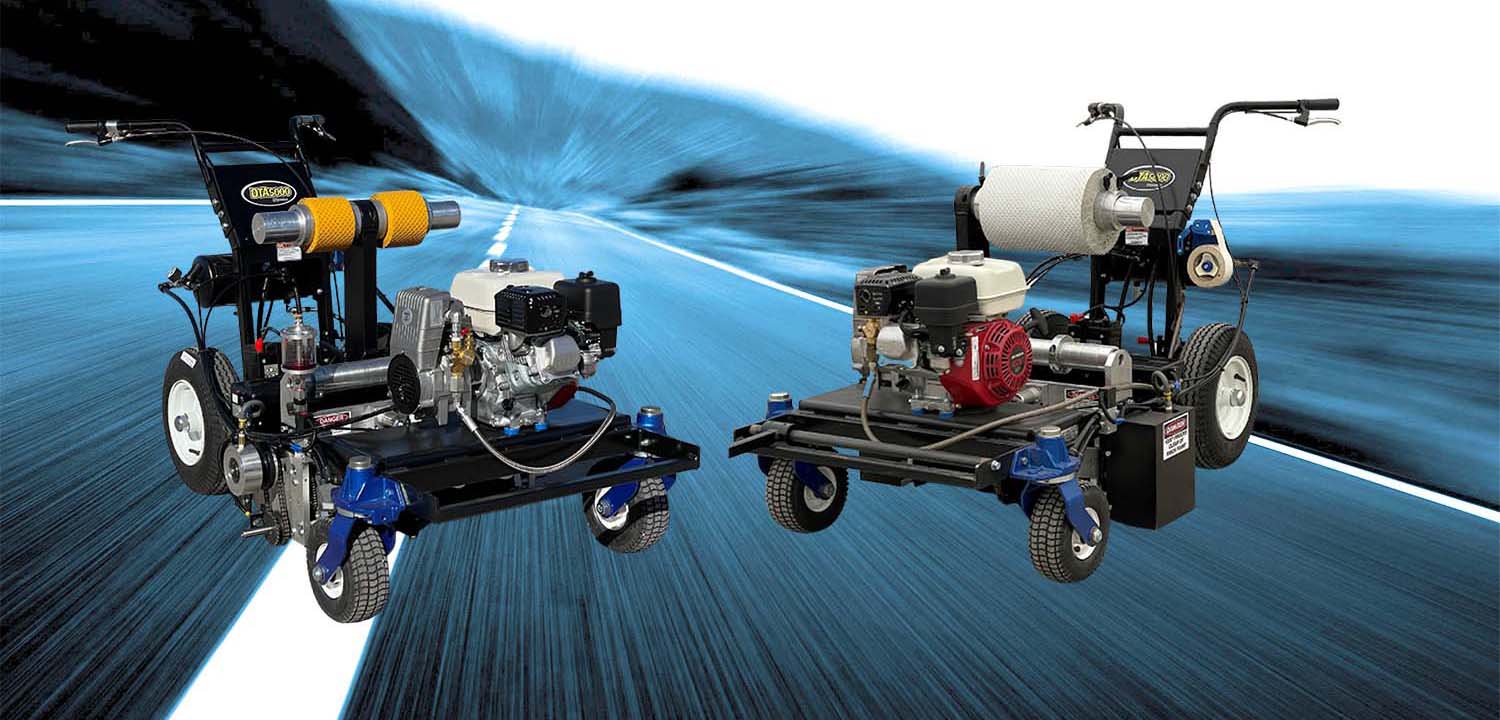 The DTA5000 is Capable of Simultaneous 2-roll Application
The EPIC Solutions designed and built DTA5000 Tape applicator is the most efficient and functional automated tape applicator on the market today! The DTA5000 automatically cuts tape without having to stop. The programmable timing system eliminates having to measure out patterns. Just get lined up at your starting point, hit the button, and GO!
The industry's ONLY independent dual cutting system that is PERFECT for "no passing" lines -apply a solid line and a skip line (side by side) simultaneously.
Easy-Load Tape System
Easy and Fast – less downtime when adding a new tape roll
Less fatigue with the heavy/wider rolls of tape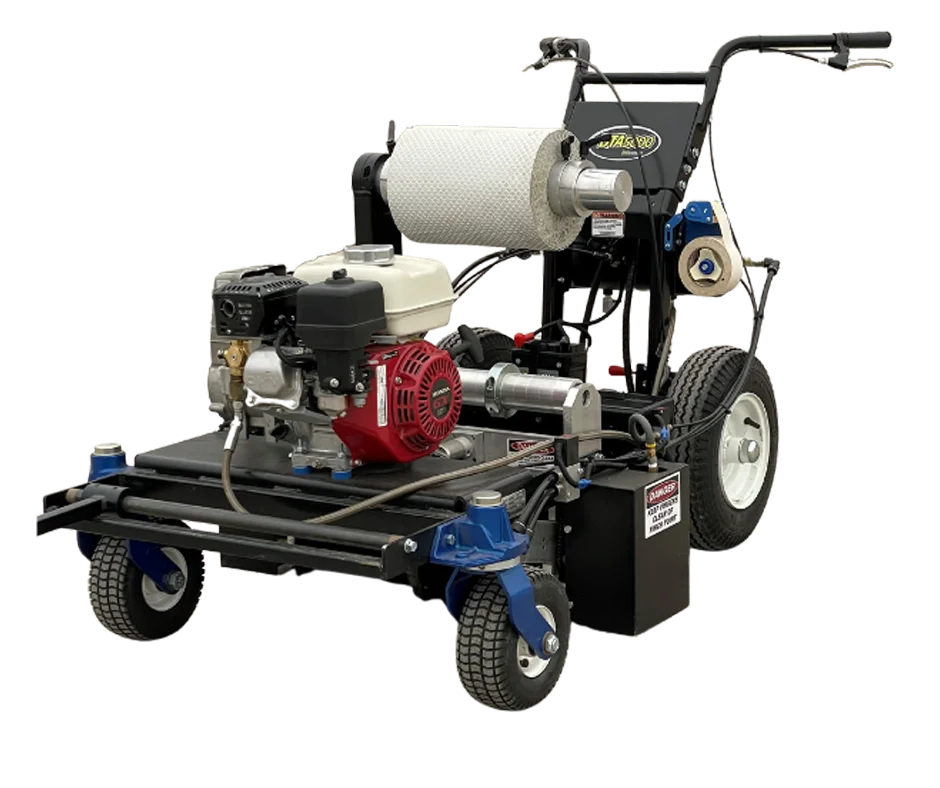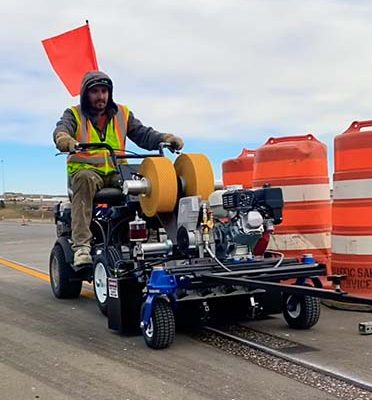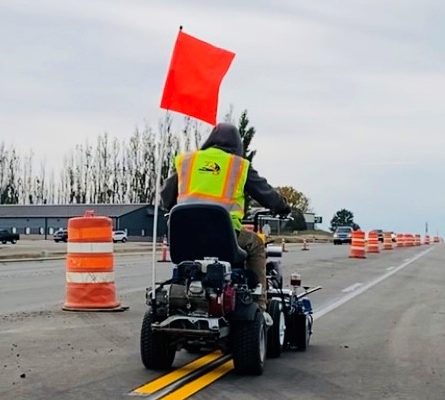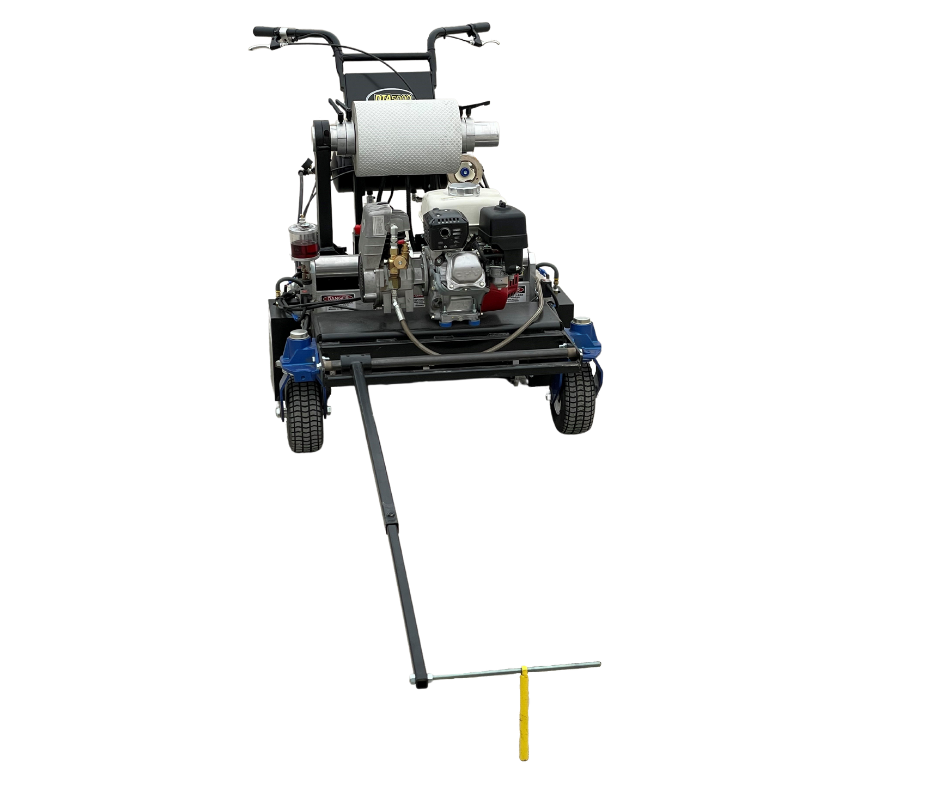 Standard Features
The Roadway Striping Industry's Only:  20" Max Width Automated Tape Applicator
The Roadway Striping Industry's Only: Independent / Dual Cutting System
Perfect for no passing lane application (solid/skip lines in one pass)
Perfect for double yellow application!
Dual Front Wheels with swivel caster feature
Use any brand of tape up to 20" wide (temporary or permanent application)
Honda GX160cc (5.5 HP)
7amp charging system
Hitch included
Easy-Multi-Positional-Tape-Feed
Double Yellow Application
Center Tape Feed
Epic Solutions DTA 5000 Double Roll Tape Applicator Demonstration Video
Epic Solutions DTA5000 Tape Applicator in Action!