Epic Solutions GPS Tracking and Managment System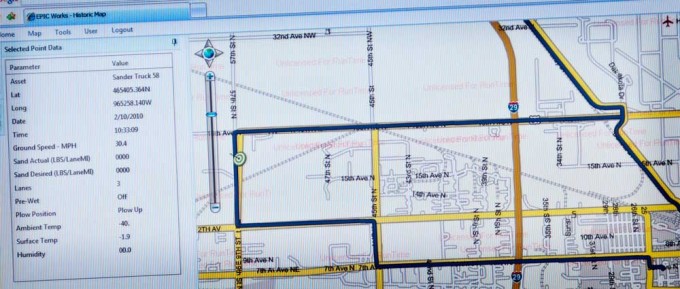 EPIC Solutions GPS Tracking and Management System provides the tools necessary to maximize fleet efficiencies and digitally record your crews' work. This system can monitor your equipment in real-time progress and historical data. It will assist in meeting performance requirements, along with maintaining the proper audit data for inspectors.
More than just equipment tracking —A highly adaptable control system to manage operating efficiency, material usage, and inventory assets.
Our system is comprised of individual GPS units on the equipment and a flexible mapping/control software called EPIC Works. EPIC Solution's GPS system is designed to be flexible. It will track both fixed and mobile equipment. An individual GPS unit can be multi-tasked to different equipment seasonally and tracked for each function by the software. For example, it can monitor a snow plow in the winter and a road grader in the summer.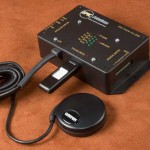 The GPS Unit has 8 data inputs from optional sensors. So along with speed and position, it will record such information as: blade up or down, pump motor on or off, electric motor running, etc. These factors are all user-configurable in the EPIC Works software. The EPIC Solutions GPS Tracking and Management System is designed for maximum flexibility and ease of use. We road test in real-life applications to fill real needs and not perceived problems. We are confident in the ability for it to maximize your operations. Ask us how!
EPIC Works mapping section can show one piece of equipment, a group, or all units and monitor their positions and actions. View data and monitor progress with multiple interfaces— PDA, laptop, and web.
FEATURED APPLICATIONS INCLUDE:
---
EPIC SOLUTIONS FEATURED GPS COMPONENTS
GPS EQUIPMENT TRACKING
Install an EPIC GPS Unit on any type of equipment to record operating parameters, maintenance information, miles traveled by vehicle, and many other options. This feature can be transmitted back live or historically stored in the equipment.
SNOW PLOW AND ICE CONTROL
Track plow truck routes and application data for each plow truck. Information can be viewed live from any web browser or view historic data on the EPIC GPS Unit. See sand and salt application rates, road temperatures as the truck travels, ambient temperatures, humidity, and speed of the equipment.
GPS GRADER/MAINTAINER TRACKING
A GPS module installed on a Maintainer/Grader can keep track of the date and time of roads maintained. It tracks equipment real-time and display live or historic data. Optional reporting of log time spent on contracted roads to be used to generate a invoice or time card. Easy installation and runs on 12/24VDC power. Data can be tracked live via air card or stored on a thumb drive.
GPS INVENTORY
With the EPIC GPS inventory feature you will be able to inventory, road markings, signs, culverts, specialty markings, and other specific items on the road. Also, EPIC GPS ties into existing inventory packages and other customer data base structures.
HIGHWAY STRIPING TOOLS
GPS Pre-Marking
Pre-mark roads that need to be striped, then monitor on the map what work has been done and what is left to complete. Use to determine scheduling, and track crew performance. Paired with M7 Monitoring™ it will record road markings and log inventories to the current road with GPS coordinates.
Pavement Marking Tracer
EPIC Tracer allows your crew to "drive the road" and digitally record what type of markings are on the pavement. Stores GPS recorded locations for all markings on the road, that is a accurate reference for stripping the finished road. When used with the EPIC GPS Unit, each gun can be assigned to an input and a digital image of the road is recorded with GPS coordinates.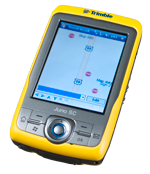 GPS Sign Inventory
With the EPIC Solution's GPS Sign Inventory system you will be able to do an asset inventory and keep your information current with inspections, repairs, replacements, and tasks related to sign inventory. We offer two components: E-Sign Web, a web based inventory management and E-Sign Mobile, a mobile asset cataloging system which runs on a PDA.
Enter the data while in the field from your PDA/Laptop or from your office with Web Access. Modified field information is automatically updated in your inventory system at the office.