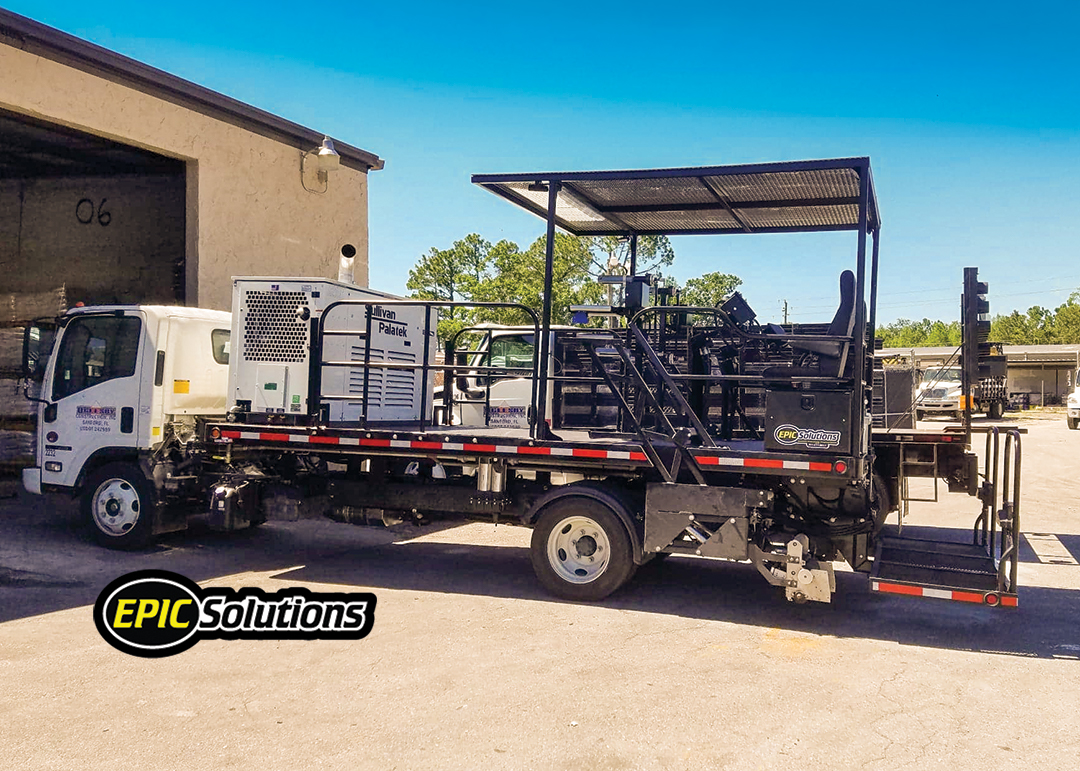 Tape Truck
EPIC Solutions designed and built a Tape Truck. This Tape Truck will save time and money.
The carriage is mounted on the truck with the extra benefit of being steerable and having added down-pressure on the tape to press the tape into the groove.
The Tape Truck allows employees to alternate between two rolls, which enables the Tape Truck never to have to stop due to the end of the tape roll. The Skip Timing System on the Tape Truck ensures clean and precise tape lines from 4" to 12" wide.
Specifications
Carriage mounted

On the carriage the down pressure is applied to add downforce to the tape as it is applied to the road and is also steerable

Independent C/L, E/L (center line, edge line)
Deck Layout Customizable
Onboard Dusters
Apply Two Lines independently of each other

Built in Skip Timing System
Down Pressure to press into groove
4"- 12" wide Tape

Dual Tape Reels
Tape Splicing Table
Multiple Rolls Loaded at once at 4" – 12" widths