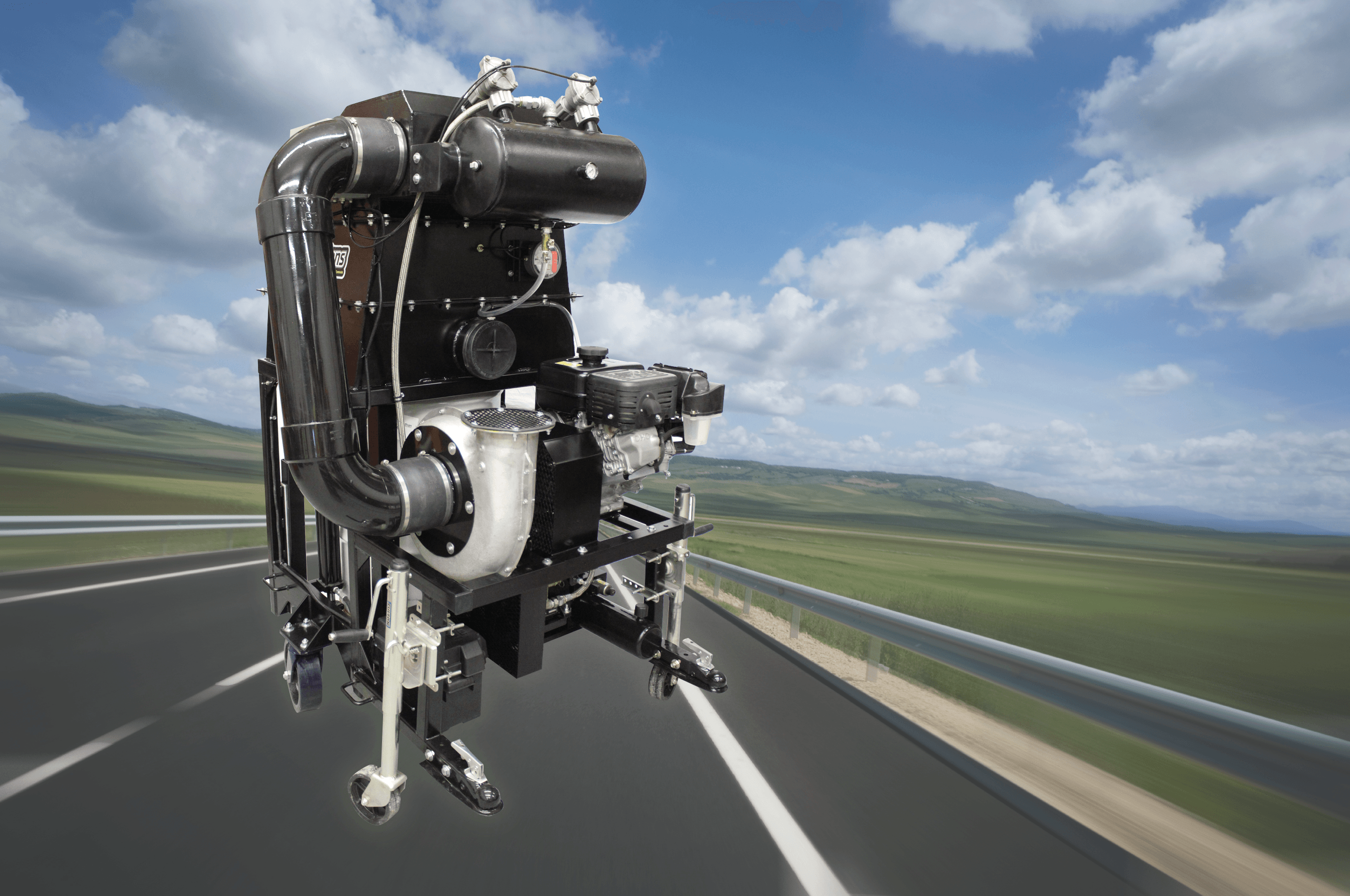 Compact, Powerful Dust Collection
The SS3000 uses significantly smaller and more powerful filter packs than baghouses, provides better dust collection, and lowers operational costs.
Designed with minimal airflow restriction to provide maximum collection efficiency.
Features:
14HP Subaru Gas Engine
Electric Start
Hydraulic Waste Lift
Air Purge Cleaning System
Pair with any standard 55-gallon drum(s) for easy collection handling.
---
Ideal for:
Road and Surface Grinders
Customized to meet your needs.
Any application that requires a high volume collection unit.
Specifications:
SS3100 1 Barrel: 4′-6″ (w) x 4′-6″ (l) x 6′-8″ (h)
SS3200 1 Barrel: 7′ (w) x 6′ (l) x 6′-8″ (h)
Download Brochure
SS3000 Dust Collector Videos